You're smart, ambitious and highly successful. You're changing the world in your own unique way.
And that means you just don't have brain space for complex, time-consuming financial decisions and paperwork.
We take care of all the details.
Just like a personal family office, we do all the heavy lifting to develop your financial life plan, execute it on your behalf, and continually monitor how you're performing. We understand your goals for yourself, your family and your business—and coordinate all the advisory services you need to achieve them.
Financial life, simplified.
Integrated Wealth Management for Entrepreneurs and Executives
Our goal is to help you build your wealth—and make sure you're enjoying it. That means including the important people in your life in the process. We follow this process together to develop, execute and monitor your financial plan. And adjust as your life and goals evolve.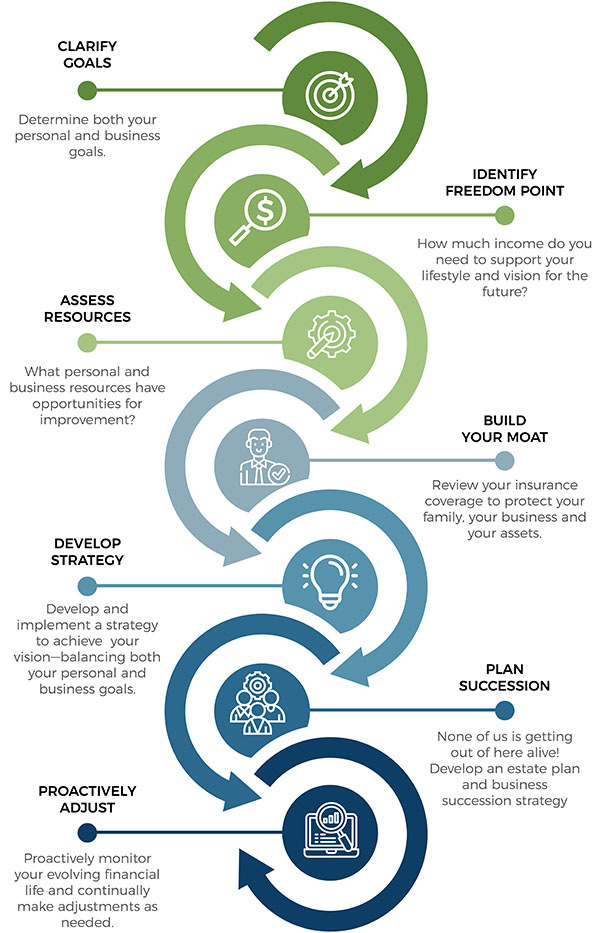 Start living your life without regrets.