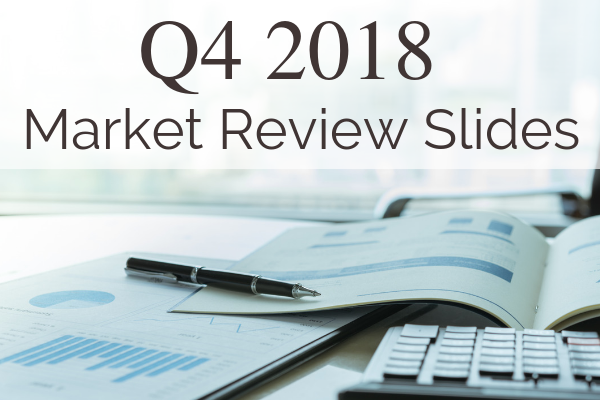 In the fourth quarter of 2018 we saw increased wages, an increase in jobs, and Q3 earnings surge. However, risks such as trade tensions, the Federal Reserve tightening monetary policy and a lack of qualified workers to sustain current growth led to volatility and pullbacks across all markets.
Though stocks do not seem overvalued when current price-to-earnings ratios are compared to history, we expect volatility to continue. All of this is normal and part of the process to long-term growth, so don't allow yourself to be distracted by the noise.
Click here to view the full Q4 Market Review slides.